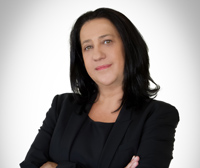 Patricia came to Quebec in 1999, and soon began a successful career in sales that saw her advance quickly. With extensive experience in sales and management – and particularly in the 'red hot' technology market – she established A&A Consultants in 2007.
Her experience managing large teams of sales professionals led her to understand the needs of employers in establishing a great workforce – including the knowledge that there are few limits for them when they want to identify and secure the perfect candidate.
Patricia lives in the greater Montreal area, has one son and is passionate about gastronomy and fine wines. Her other passion: finding and placing top talent!
Phone : 450-619-2223, ext. 101
Email : patricia@aconsultant.ca
Skype : a.consultants
LinkedIn : ca.linkedin.com/in/aconsultant