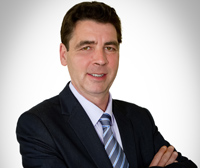 Patrice Dauvillier specializes in executive sales positions. Prior to joining the dynamic team at A&A Consultants, he was a sales representative for the largest sporting goods distributor in France.
He brought his skills to Montreal in the 2000s, building a successful import-export company that specialized in the distribution of multimedia products.
At A&A Consultants, his diverse experience and extensive network of contacts makes him the ideal recruiter.
Outside of work hours, Patrice is passionate about tennis and car racing. His objective: your success!